P&G's Olympic commercial is a great tribute to moms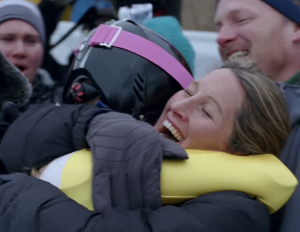 It's not often we'd encourage you to watch an ad which is a whopping two minutes long. We'll make an exception for this outstanding P&G Olympic ad which celebrates the fact that sometimes it takes falling - and a little help from Mom - to make us stronger.
This tribute to moms is a little bit different than that strange Old Spice Mom ad from earlier this week. Different in the fact that this ad makes us appreciate our moms a little bit more and the Old Spice one makes us want to avoid all future holidays.
Is it cheesy? You better believe it, but it's an awesome ad which really drives its point home. What more could you ask for?