A DieHard battery will help you escape a zombie attack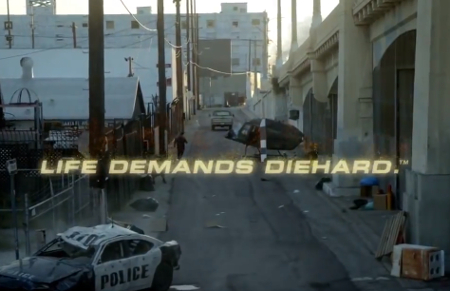 When the zombie apocalypse arrives, you better hope your car has a battery you can count on when things get messy. That's the message from this DieHard battery commercial which cashes in on the current zombie phenomenon.
Here we see two survivors, one man and one woman, desperately trying to escape swarming zombies. The man more or less ditches the woman and makes his way to a car. One problem: the battery is dead (pretty appropriate, given the undead theme).
DieHard certainly knows how to make an ad which plays off of relevant themes in pop culture. The action here looks like it could be straight out of an episode of The Walking Dead. When you catch this ad on TV, it can be pretty difficult to remember you're just watching a commercial. Oh, and how about that display of instant Karma? Yikes.
As a marketing tool, this ad is pretty effective. It shows off that DieHard batteries are supposed to last a long time and they're reliable when you need them to work. Best of all, DieHard took a fairly boring topic (car batteries) and made a fun and exciting commercial surrounding their benefits.