Johnsonville released a new commercial for Brat Original sausages and it's pretty funny.
The premise behind the spot is at what seems to be a family get together, a big mobster looking guy tells a smaller scared guy about how once they share eating sausages, they become more like family. Since they are family, the mobster lookalike insists the other guy's got to hide something for him, while handing him a concealed object.
While he's being told what to do with the object, the smaller man notices that there is a van with the name "Definitely Flowers," parked outside with satellite dishes on top of it, with a man looking out the drivers window with a big camera. He's being monitored.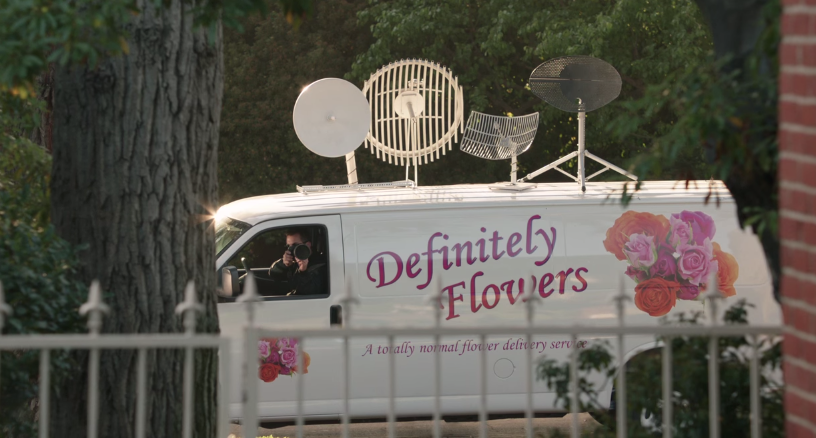 The mobster says he should hide the unknown object, assumedly something illegal, either in his pool house, under a loose floorboard, in a cabinet with a reach around shelf or behind a dryer where there's a hole in the wall. The look on the man receiving the object is priceless.
The commercial ends by cutting off the bigger guy, and jumping right into a normal tease for their product. It's abrupt to stay the least. The company's hilarious slogan "We don't make sausage, we make family. And sausage," ties everything in.
It's understandable how some people may be offended by the stereotypes presented in this commercial, but it's really harmless. The advertisement does right, what so many commercials do wrong - It doesn't take itself seriously, isn't overly random for the sake of being random and clearly shows what it's advertising throughout the commercial. To me, that's all you can ask for.
Andrew Friedman (It's Always Sunny in Philadelphia) plays the frightened man in this commercial, and he's a big enough name that it makes me hope that this is a reoccurring gig. Hopefully we'll see this story continue in other spots.