Have you ever watched a celebrity starring commercial and immediately thought, if the spot didn't have said celebrity it in than it would have no chance of making it to air? Well, that can easily be said about this Benedict Cumberbatch MG advert.
This bizarre Chinese spot features the Oscar-nominated actor in Sherlock mode, investigating and having visions about driving an orange 4×4 through the somehow empty London streets in search of a mysterious girl. It all starts off pretty timidly, as Cumberbatch drives through both the city and country, with his visions coming true. The whole thing goes from 0 to 60 rapidly, as while on the Tower Bridge, Cumberbatch makes the decision to go for it when the bridge is inclined and jump over the damn thing, because why not?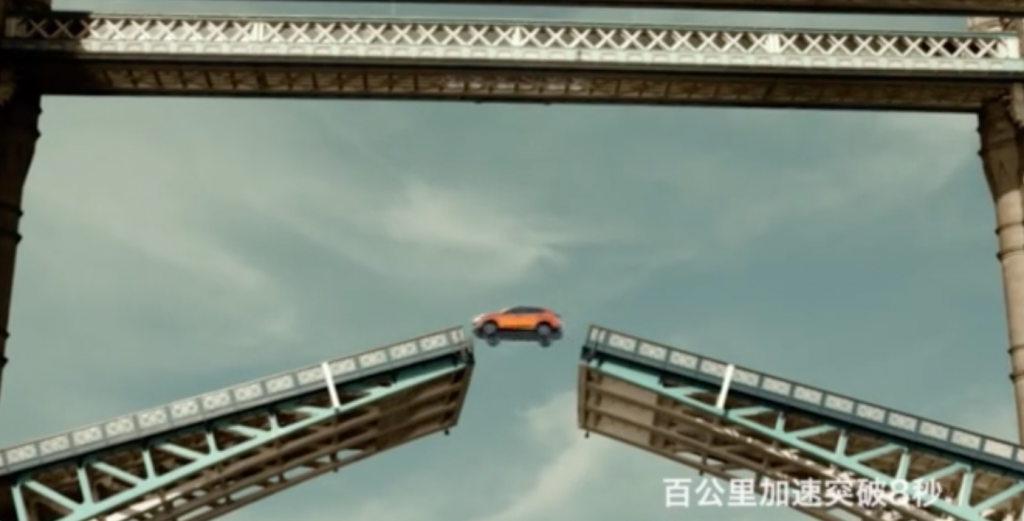 This ridiculous scene ends at the other side of the bridge, as he meets up with the girl from his vision and delivers his one and only line, telling his lady "I could do this all day." It's majestic.
It makes sense why MG would target Cumberbatch. He's a widely recognized star with immediate name and face value - and I'm sure MG paid a significant amount of money to get him to appear in this ad. The problem is, the commercial doesn't carry the same oomph as having Cumberbatch in it. Yes, it's ridiculous, but the problem with the ad is it's not sure what direction it wants to go. It's not introspective and serious like the Matthew McConaughey Lincoln ads, yet while it's bizzare, it's not full-blown ridiculous. File this one under meh.