The Apple Watch preorders are beginning and so are the tech writers' reviews of the newest gadget on the market. Every product launch by Apple creates a buzz in the air and at the forefront of creating buzz is the Apple commercial for the new item. Since Apple's inception, the marketing has been a focus of Apple and some of its campaigns are landmark successes, exe. iPod ads with silhouettes dancing.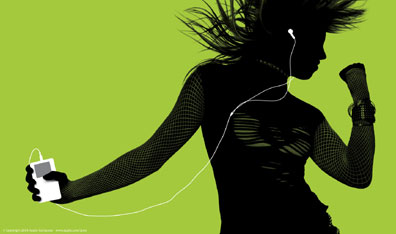 Now in 2015 the world will flock to buy these watches primarily because of Apple's exceptional ability to market their products and brand so well.
Is the Apple Watch a gadget you need? I'll leave that up to the bloggers and reviewers. As for the commercial Apple once again touches all the right buttons with movement, software features, hardware features, and the perfectly chosen music. The most important aspect of this ad is showcasing the variety of the physical watches as well as its capabilities as a device. Usually Apple focuses on limiting the options available like MacBooks or iPhones where you have really up to three choices as to how it looks. In the case of a watch, Apple has shifted gears toward giving a multitude of options for style and color and its ad campaign reflects that. The Apple Watch commercial had a lot to live up to and it delivers per usual.
Ad Grade: A-